Dr. Anoop Kaushal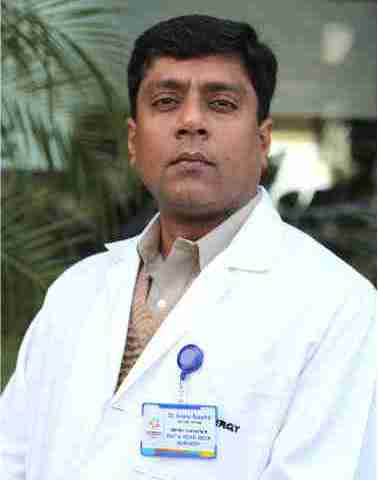 Qualifications
MBBS, MS ENT AND HEAD NECK SURGEON (GOVT. MEDICAL COLLEGE PATIALA).
DNB (ENT)

Professional Skills
Vast experience of Advanced Techniques in ENT Hearing Restoration Reconstructive surgeries like Tympanoplasty, Ossiculoplasty, Endoscopic sinus Surgery, Endoscopic DCR, Micro Laryngeal Surgery, Thyroid Surgery
COBLATION ADENOID- TONSILLECTOMY (BLOODLESS SURGERY).
SNORING DISEASE diagnosis and treatment with and without surgery.
Trained in all types of ENT and Head Neck surgeries at various ENT Institutes all over India by participating in more than 30 Workshops and Conferences.
Work Experience
Rotatory Internship, GMC, Patiala.
Medical Officer with ONGC, Mumbai.
Junior Resident ENT, GMC, Patiala.
Senior Resident ENT, MSSCH, Beas.
Senior Resident ENT, HIMS, Dehradun.
Assistant Professor ENT, HIMS, Dehradun.
Assistant Professor ENT, SMIH, Dehradun.
Private Practice Keshav ENT Clinic, Dehradun.
Special Courses
Master Trainer for Rehabilitation Council of India for National Program on orientation of medical officers on disability management for the hearing impaired.
Trained at Tata Memorial Cancer Hospital for head and neck cancer surgery.
President's appreciation award for working in the Indian Medical Association, Dehradun.
Trainer for cadaveric dissection course at the workshop on FESS at HIMS, Dehradun.
Panelist in discussion on Sino Nasal diseases, moderated by Dr. Devender Rai, FESSCON, HIMS.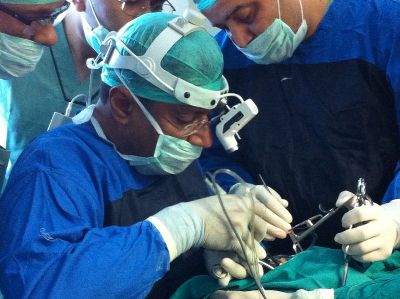 Personal Achievements
Worked in Tata Memorial Cancer Hospital, Mumbai (observer).
Presented varios papers and attended numerous conferences and workshops of ENT all over the country.
Established the department of ENT at Shri Mahant Indresh Hospital and worked as Assistant Professor and in-charge of the department from 2003 to 2007.
Secretary of the Dehradun Branch of ENT surgeon's association (AOI).
On panel for ONGC beneficiaries.
Member of association of otolaryngologists of India.
Memember of National Academy of Medical Sciences.
Secretary of India medical Association Dehradun.
Registration
Punjab Medical Council 28023 (Dated 17.03.1994).
Uttrakhand Medical Council 1712 (Dated 10.11.2008).
Indian Medical Association.
Memberships
Asscociation of otolarynagologists of india (life member)
Secretary of Dehradun branch of AOI(honoarary)
Indian Thyroid Society(Life Member)
Rhinology Society of India(Life Member)
AOI Uttrakhand state branch(Life Member)
Email
anoop_dr_ent@yahoo.co.in